About Linda Lehtonen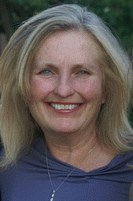 Lehtonen Management Consulting specializes in transformational team building interventions to help teams build community and increase their effectiveness. We provide support for strategic planning, as well as large systems change consultation. We also custom develop training programs in facilitation, consulting and team building and provide mentoring for internal practitioners. We also offer interpersonal & communications skills workshops. Linda Lehtonen is president of
Lehtonen Management Consulting Ltd.
She is considered an expert in advanced facilitation skills and leads public workshops for team leaders & internal and external consultants. Linda has over 30 years experience in facilitating groups, human resource management, organization development, training and keynote speaking. She has a Masters degree in Human Resources Development and Adult Education, a Bachelor's degree in Psychology and has studied marital and family counselling. In addition she has interned as a candidate for a diploma in counselling in leading personal growth workshops. A current major focus of Linda's work is Executive Coaching.
Linda has taught at York University in the Psychology Department and at Wilfrid Laurier University in the School of Business and at the University of Toronto's Ontario
Institute for Studies in Education teaching their certificate program in Adult Training and Development. Her experience covers a side range of topics, primarily in the areas of leadership, facilitation, conflict resolution, teambuilding and personal power and self esteem. She has worked in mining, health care, high tech, government, financial and manufacturing companies at all levels of the client system. She led a team of organization development consultants for many years in a large financial institution. She is considered an expert in the field of group facilitation and process consultation, and is known for working with especially difficult teams. Her work has included international travel in Europe, Southeast Asia, and throughout North America. She is known to work from a place of profound respect, compassion and integrity in all her work.


Contact us at:
Lehtonen Management Consulting Ltd.
Waterloo, ON
519-998-8114 (cell)
519-669-4479
email: llehtonen@hurontel.on.ca
---